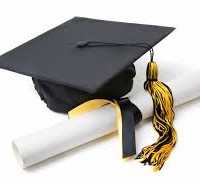 Idaho's high school graduation rate has improved for the second year in a row.
According to the Idaho Department of Education, the Gem State's graduation rate reached 79-and-a-half percent for the 2015-16 school year.  That's up from 78-point-9 percent the year prior, and 77-point-3 percent in 2013-14.
The state calculates graduation rate by tracking students from 9th grade through high school in all school districts and public charter schools, with the latest numbers including nearly 22-thousand students who started ninth grade in the fall of 2012.  In all, 17-thousand-400 students had a diploma in hand by the spring of 2016.
While some of the remaining students did drop out, others fall under a number of categories.  Students may have received a GED, or are attending an alternative school.  Others are special education students who received an alternative diploma, and some simply left school or the state.
The national numbers aren't expected until the fall.  In 2014-15, the national graduation rate reached a record 83-point-2 percent.  (Idaho Education News)